What if you could nail your first keyword ranking on Google, drive tons of targeted leads and traffic to your site and grow your blog like crazy?
Here's the thing: You can.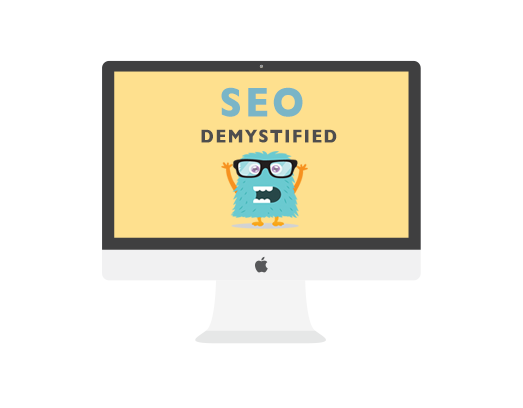 Does any of this sound familiar?
Unsure of which SEO technique to focus on. Keyword research, metadata, content optimization, page speed optimization, UX, wait - what? User experience factors? Heck, you just don't know what to optimize anymore.
Frustrated by all the conflicting information. You're sick of hearing the same advice over, and over again: 'create great content', 'find the long-tail'. You want something that brings tangible results for your blog and business.
Scrambling around the interwebs to find a useful SEO guide to improve your blog traffic. You finally hit jackpot and find an article filled with tips and tricks - and you spend all night executing.
The result: Nada. Nothing.

Don't worry, we've all been there.
SEO doesn't have to be so hard, it really doesn't.
If you've been blogging or running an online business, then you know that SEO can transform your business by bringing hundreds of targeted leads to your site everyday, for free.
And you'd also know how frustrating it can be to get your page ranking on Google after months of trying many 'best of' tactics scattered on the Internet.
Perhaps you've found a seemingly miraculous SEO agency or freelancer to outsource this work to. But the results have been disappointing.
The good news is: You can learn this on your own, and score a huge win on search results.
All you need is a system – a strategic process of effective techniques that build on each other.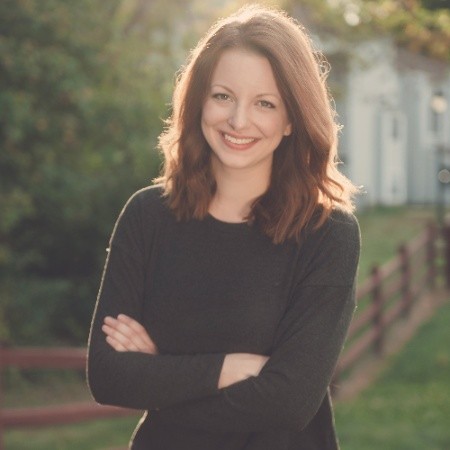 "I'm a graphic designer on a marketing team by day and come home to work on my blog and online shop and I've never understood SEO. I found it overwhelming and I had NO IDEA how to go about searching for information and implementing. Your course made it SO easy and understandable! I appreciate the bite size videos that walked me through each step and strategy. I now have the confidence to approach my site and tackle SEO thanks to your course! And a HUGE thank you for that 90 Day Blueprint at the end, I'm printing it out now as my SEO Bible."
- Leah Schumacher, Graphic Designer, Salted Brew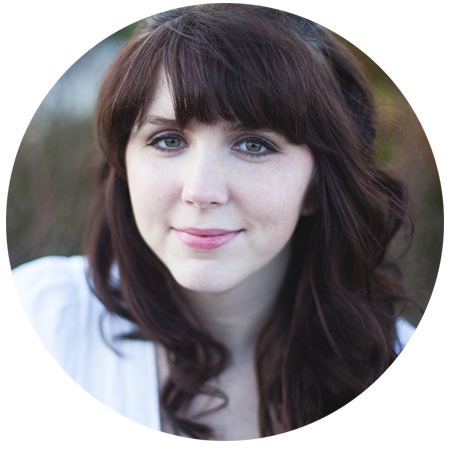 "Leanne presents a very technical subject matter in a way that is clear and easy to understand. She gives great examples that help to provide context and breaks the material up into bite-size pieces so it isn't too overwhelming. After completing her course, I feel as though I know which areas of SEO I need to focus on the most and I have a good SEO strategy for my website moving forward."
- Kristin Pruis, Entrepreneur and Brand Strategist, K Design Co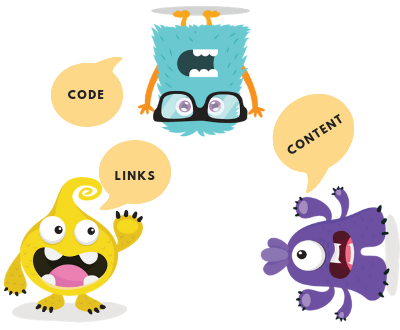 SEO Demystified helps get you out of the haze with a clear solution to rank on Google.
Never feel confused about marketing jargon again, or lost with difficult concepts and technical speak.
Every step in this course is designed to deconstruct the core components of SEO, and inch you closer to gaining more traffic and authority online in a short span of time.
Over 4 years ago, I achieved my first number #1 ranking position on Google for my family's food business.
But things weren't that easy at first.
We were handing out brochures on the streets under the scorching hot sun and counting on word of mouth to increase sales.
The potential for growth was slow and stagnant.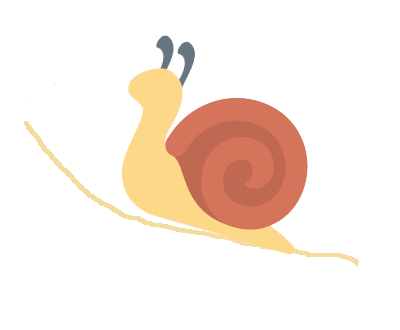 Desperate, we'd spend hundreds of dollars on advertising in hopes of reaching a larger audience.
But that meant we were losing money every month to grow our business.
Then, I heard about Search Engine Optimization.

But we couldn't afford an SEO agency and so, I started to learn all I could about SEO.
...Experimented with different strategies.
...Filtered out the noise and focused on what was working for our business.

And what happened?
The phone started ringing everyday with new customers.
Our traffic grew by 60,000 pageviews in 5 months after being stagnant for years.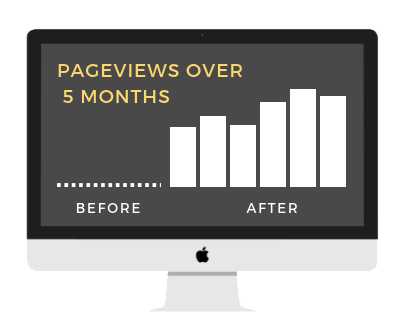 Our customer orders tripled with majority of new sales leads coming from organic traffic.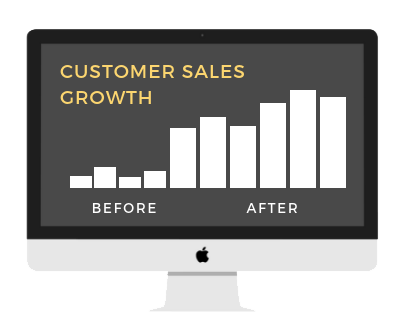 All this helped us 10x our annual revenue and maintain a steady flow of income.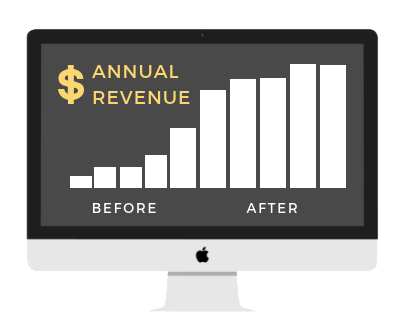 Since then, I've used SEO tactics to grow small family owned businesses, tech startups, worked with amazing multinational clients in finance, travel and hospitality.
One thing that always amazes me with SEO is the power it has to grow any business.
Search engines changed the game for businesses to be found and make money from anywhere in the world.
But learning how to use SEO effectively is not easy, if not impossible for business owners, bloggers and even experienced marketers.
Because...
Information overwhelm. Sifting through the flood of information online about SEO only leads to confusion and decision paralysis.
Not sure where to start. There are over 200 ranking factors on Google and there's no way to know what to focus on, and when.
Too much tech-speak and marketing jargon. SEO is a combination of content and code. There's no denying you need to be a bit of a geek to understand how search algorithms work.
But SEO can be simple and mastered by anyone to rank on the top of search results, grow your business and make money online.